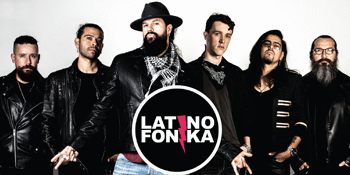 HAPPY GRUMPY
LATINO FONIKA - THE LATIN AMERICAN ROCK TRIBUITE
The Newcastle Hotel (Islington, NSW)
Saturday, 3 September 2022 6:30 pm
We are bringing to life the musical movement that united all Latin American cultures in one voice, LATINO FONIKA is a journey through time and through our Latin roots.
Bringing the energy of live music and the strength of Latin rock from our lands to Australia LATINO FONIKA will connect us in a show with the Rock Classics of the last four decades. Soda Stereo, Mana, Enanitos Verdes, Hombres G, Caifanes, Los Prisioneros, Cafe Tacvba, just to mention some of the great universe of artists who were and continue to be the soundtrack of our history.
Come share with us a night full of Friends, good vibes and Spanish Rock! A SHOW NEVER SEEN IN NEWCASTLE BEFORE !!